Dr Ida Ismail-Pratt
MBChB (Glasgow), MRCOG, BSCCP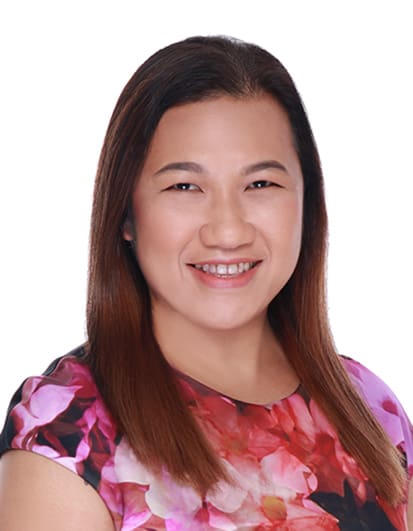 Specialty: Obstetrics & Gynaecology
Gender-neutral HPV Vaccination
Colposcopy
Gynaecology Cancer Screening and Prevention
Prevention of HPV-related Diseases
Management of General Gynaecological Conditions
Preconception Care
Antenatal Care and Delivery
LANGUAGES SPOKEN: 
English
Malay
Bahasa Indonesia
Dr Ida Ismail-Pratt
MBChB (Glasgow), MRCOG, BSCCP
Dr Ida Ismail-Pratt graduated from Glasgow University in 1997 and obtained her O&G MRCOG (UK) in 2010.
She is an accredited colposcopist with the Society of Colposcopy and Cervical Pathology Singapore (SCCPS) and the British Society of Colposcopy and Cervical Pathology (BSCCP). She is also the vice president of SCCPS.
Clinical Experience
Before coming on board The Obstetrics and Gynaecology Centre, Dr Ida Ismail-Pratt was a Consultant Obstetrician & Gynaecologist in National University Hospital (NUH) and National Cancer Institute Singapore (NCIS). She was the lead colposcopist and led the Gynaecology Cancer Screening and Prevention services in both NUH and NCIS.
During her time at NUH and NCIS, Dr Ida championed the introduction of HPV DNA testing as an alternative for cervical cancer screening in 2014. NUH/NCIS was the first hospital to introduce HPV Primary Screening in Singapore. Following this, she was elected as co-chairman for the Cervical Screen Singapore (CSS) Implementation Committee. She was also a crucial figure in the update of Singapore National Cervical Cancer Screening Program to incorporate HPV Primary Screening that launched in May 2019.
Dr Ida was also the Assistant Professor for Yong Loo Lin School of Medicine Singapore and the Associate Program Director for the NUH O&G Residency Program. Dr Ida is also active in outreach programs involving the set up of the curriculum for the 'National Nurse Basic Cervical Smear' training program and the very first 'Train the Community Nurse' training program in collaboration with Singapore Health Promotion Board.
She is an active member of the ASCCP Humanitarian Committee responsible for international outreach programs for cervical cancer screening and prevention. She has helped to develop basic colposcopy curriculum and workshops internationally in countries like Cambodia and Vietnam. She was also actively involved in 'Train the Trainers' workshops to educate the local colposcopists in the region so they can subsequently train their local doctors.
Dr Ida's clinical practice is rooted in an understanding that women's health and pregnancy is not the sole responsibility of the lady herself but more importantly, a partnership between the doctor and the couple.
Dr Ida believes a lady's partner plays an equally important role in empowering her to take charge of her health in addition to ensuring a safe and healthy pregnancy outcome for both mother and baby. Dr Ida hopes with her care and support tailored to every lady's individual needs, all women will be encouraged to take the first step in the right direction towards a healthy future.
Dr Ida is fluent in English, Malay and Bahasa Indonesia.
Accredited with Admission Rights 
Thomson Medical Centre

Mt Alvernia

Mt Elizabeth Orchard

Mt Elizabeth Novena

Gleneagles 

Parkway East 
Place of Practice
The Obstetrics & Gynaecology Centre
38 Irrawaddy Road
Mount Elizabeth Novena Specialist Centre
#05-34/35, Singapore 329563
Tel: +65 6262 5490
Whatsapp: +65 9642 7470
Mon, Wed & Fri: 8:30am – 12:30pm, 1:30pm – 5:30pm
Astra Women's Specialists
9 Tampines Grande #01-18
Singapore 528735
Tel: +65 6262 5490
Whatsapp: +65 9642 7470
Tue: 8:30am – 12:30pm, 2:00pm – 5:00pm, 6:00pm – 8:30pm
Sat: 8:30am – 12:30pm